This tutorial shows how to debug PHP on VSCode Editor.
1. Install xdebug
2. Check installation
Create a temporary file to display your phpinfo information:
Now, (1) open the page, (2) search for xdebug, and (3) get the xdebug.ini path: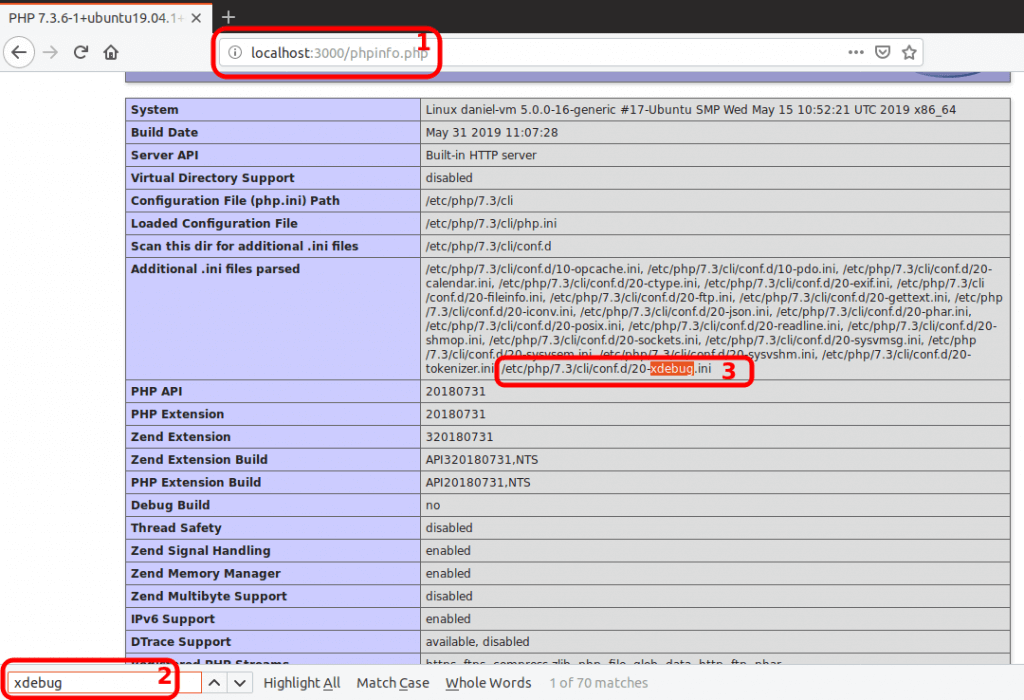 Down on the same page, check if the module is enabled:

Now you can remove the phpinfo.php file (optional):
3. Add these lines to xdebug.ini
4. Install PHP Debug plugin on VSCode
On VSCode, (1) Click on Extensions tab (Ctrl+Shift+X); and (2) Install package PHP Debug by Felix Becker: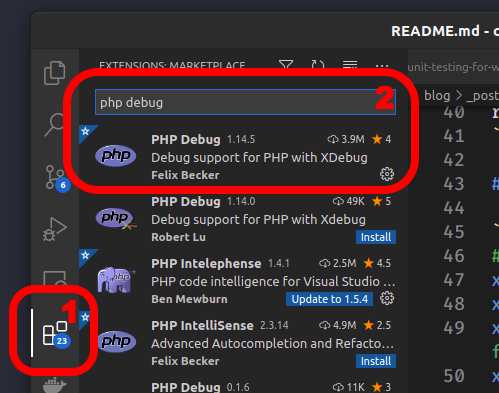 5. Re-start VSCode editor
6. Debugging
1. Click on Run tab (Ctrl+Shift+D)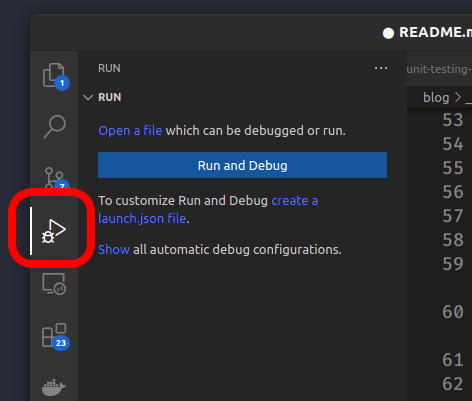 2. Click on create a launch.json file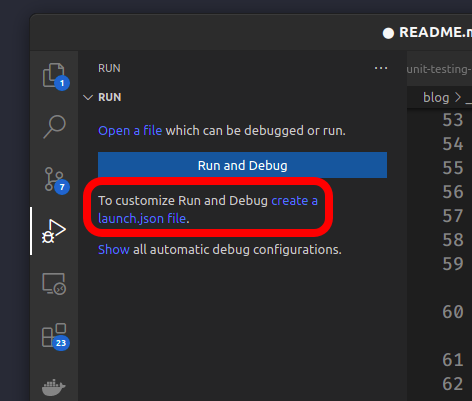 3. Click on PHP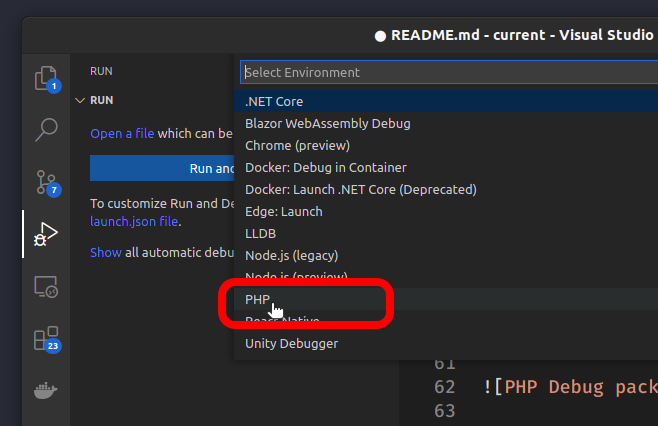 You can close the launch.json file: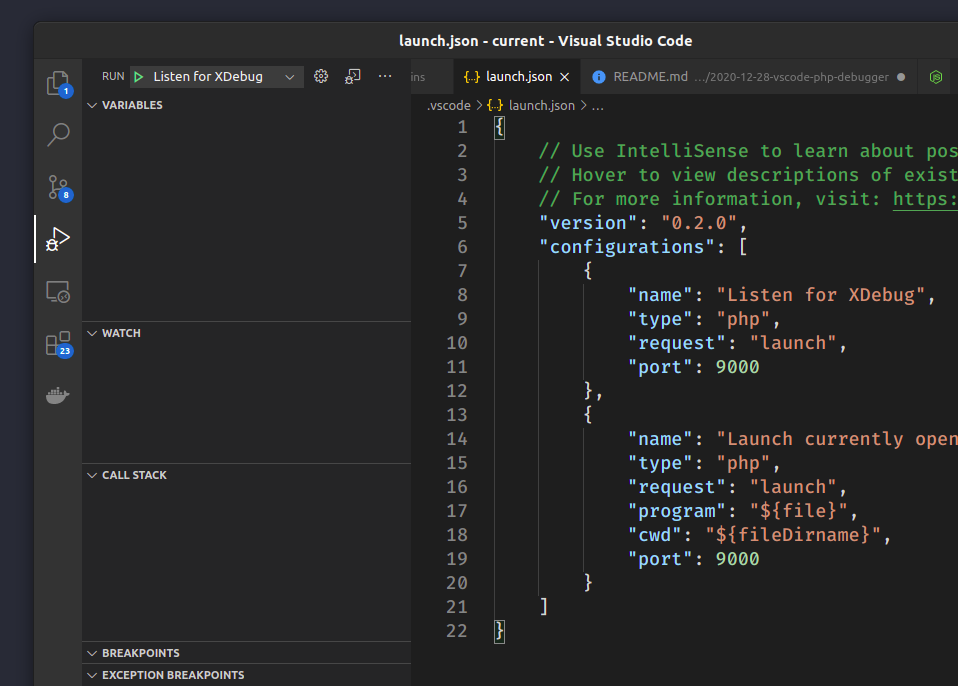 4. Click on the Play icon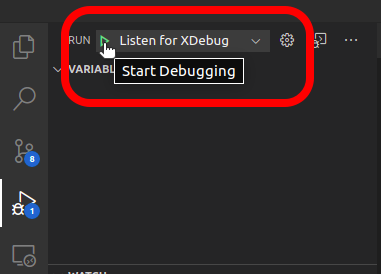 The debugger tools will appear: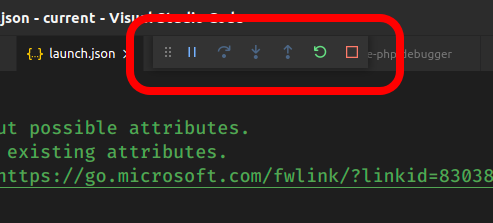 5. Set breakpoints (click on the ruler)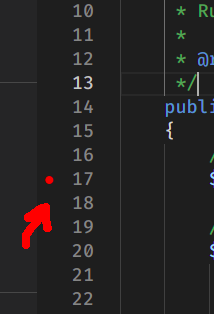 TIP
Unselect Everything for performance and for your sanity.